Woodstone Subdivision Homes
Woodstone Subdivision is located along West Causeway Approach and surrounds Tchefuncte Middle and Pontchartrain Elementary. The subdivision is right next to The Sanctuary. The style of homes in Woodstone is influenced by European Architecture, and the homes are very aesthetically pleasing. The location is perhaps one of the best selling points of this neighborhood. The subdivision is within walking distance of award winning schools, Pontchartrain Elementary, Tchefuncte Middle, and Mandeville High School. The quality of Woodstone is protected by restrictive covenants to uphold the integrity of the neighborhood.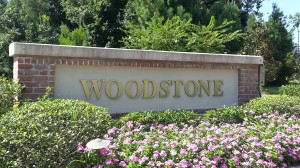 The entrance of Woodstone is also within 1.75 miles and only two red lights away from the Causeway Bridge, which is great for commuters traveling to New Orleans for work.  Aside from schools and the Causeway, residents also enjoy very short commutes to great nearby retail stores like Rouses & Whole Foods and restaurants like Times Bar and Grill & Twin Sushi. While the neighborhood doesn't have a community pool, many of the homes have private pools.
Mandeville, LA Real Estate
Tribute Real Estate offers both buyer and seller representation for those needing assistance in buying or selling a home in Woodstone Subdivision.
Woodstone students are in the school district that feeds into Mandeville High School. This district includes multiple award winning schools like Pontchartrain Elementary, for K-3rd grade, and Mandeville High, which accommodates students entering 9th-12th grade. Tchefuncte Middle School services those students entering 4th-6th grade. Mandeville Jr. High, which is located in Old Mandeville, is the school for students in 7th-8th grade. All of these schools are within walking distance of the entrance of the subdivision with the exception of Mandeville Jr. High. For private Mandeville schools, which are still a very popular option despite the incredible public schools, parents have the option to enroll their kids in Northlake Christian, St. Paul's, St. Scholastica Academy, Mary Queen of Peace, Lake Castle, and more.
Woodstone subdivision is a great neighborhood to consider when looking for homes for sale in Mandeville, LA. The homes have a beautiful touch of European style to them. Residents live within a school district that has won awards of excellence, and those schools are in extremely close proximity. The homes are pretty spacious and larger than market average. The proximity is second to none based on accessibility to the Causeway and to local schools. The quality and integrity of Woodstone Subdivision is protected by restrictive covenants.