Woodridge Subdivision Homes
Woodridge Subdivision is located along Highway 22 just across the street from Beau Chene in Mandeville, LA. The neighborhood is in very close proximity to many local stores, restaurants, and commercial properties. The homeowners belong to one of the best public school systems in the state. Woodridge is an established neighborhood with varying home sizes and prices to fit to the needs of the buyer. Homes possess big yards for kids and animals to play and be free.  The subdivision is protected and governed by restrictive deeds and covenants in order to uphold a uniform quality and maintain integrity for all homeowners.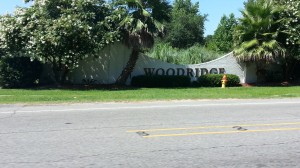 Mandeville, LA Real Estate
Tribute Real Estate offers both buyer and seller representation for those needing assistance in buying or selling a home in Woodridge.
Woodridge families live in the boundaries of the St. Tammany Parish School Board and attend Mandeville High School.  Many families choose public schools due to the many academic achievement awards the school district has won. For elementary school, parents enroll students in Pontchartrain Elementary School for k-3rd grade. Tchefuncte Middle School is for students in 4th-6th grade. Mandeville Jr. High, located in Old Mandeville, for 7th-8th grade. Mandeville High School is the premier public school for 9th-12th grade. If public is not your preference, Mandeville/Covington offers excellent private school as well like Northlake Christian, St. Paul's, St. Scholastica Academy, Mary Queen of Peace, Lake Castle, and more.
The location of Woodridge allows homeowners to experience short commutes to major roadways, attractions, great retail stores, and local restaurants. Woodridge is only a short distance from the Causeway Bridge, Hwy 22, and Hwy 190. This location is prefect for Causeway commuters. Local attractions consist of the Mandeville Lakefront, Fairview Riverside State Park, and the Movie Tavern. There are great retail stores nearby like Whole Foods, Banana Republic, TJ Maxx, and Barnes & Noble. Delicious, local restaurants are easy to come by in suburbs of New Orleans. Some popular Mandeville restaurants include Rips on The Lake, The Lakehouse, Megumi, N'Tini's, and Fazzio's.
Woodridge Subdivision is a great neighborhood to consider purchasing a home when looking for homes for sale in Mandeville LA. The neighborhood is pretty affordable and in a great location. The entrance to the neighborhood is very close to local stores, restaurants, and schools. The school district is the best in the state and many schools have been awarded as schools of excellence. Woodridge is governed by restrictive covenants to maintain the quality and integrity of the subdivision.