Westwood Estates is a subdivision located between Sharp Road and Dove Park Road behind Tall Timbers and west of Rosedown in Mandeville, LA. There is an entrance at each end of the subdivision and even one in the middle accessible via Judge Tanner Blvd behind Lakeview Hospital.  With three entrances, Westwood Estates is in close proximity to Mandeville commercial properties, major roadways like I-12 and hwy 190, and Lakeview Hospital and surrounding medical facilities.  The subdivision has a community pool and outdoor cabana area available for homeowners to use. Westwood Estates is governed by restrictive deeds and covenants in order to uphold the quality and integrity of the neighborhood.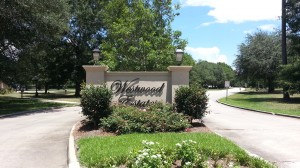 Mandeville, LA Real Estate
Tribute Real Estate offers both buyer and seller representation for those needing assistance in buying or selling a home in Westwood Estates.
Westwood residents belong to the Mandeville School District that feeds into Fountainebleau High School. For elementary school, these young, academic achievers attend Mandeville Elementary School for k-3rd grade. Lake Harbor Middle School is the next school for students entering 4th-6th grade. Fountainebleau Jr. High is for all residents entering the 7th-8th grade, and Fountainebleau High School is for 9th-12th grade.  The Mandeville public school districts have won many academic awards, so they pride themselves in being one of the best public education systems in Louisiana. For the popular, private option, parents have the opportunity to enroll their students at Northlake Christian, St. Paul's, St. Scholastica Academy, Mary Queen of Peace, Cedarwood, Lake Castle, and more.
The location of Westwood Estates allows residents to live right in the heart of Mandeville. The neighborhood can easily access the majority of Mandeville's most popular restaurants like Fazzio's, Megumi Sushi, The Lakehouse, Liz's Where Y'at Diner, N'Tini's, and more. Heading west out of the neighborhood provides homeowners the opportunity to enjoy shopping at Whole Foods, Banana Republic, Barnes & Noble, TJ Maxx, and Bed Bath & Beyond. Heading east out of the neighborhood along Sharp Road or Dove Park Road places residents on hwy 59 where they can access schools and I-12.
Westwood Estates subdivision is worth considering when looking at homes for sale in Mandeville. The neighborhood has many different entrances that allow residents quick access to major streets, medical facilities, retail stores, and local restaurants. The neighborhood belongs to one of the best public school systems in the state. A great pool and cabana area are provided for residents to enjoy. The quality of the neighborhood is upheld by restrictive covenants.