Timbercreek Homes
Timbercreek is a beautiful, small subdivision located along Lonesome Road west of Laurelwood subdivision in Mandeville, LA. The main street of this neighborhood is lined with gorgeous trees allowing homeowners to feel as though they are entering a beautiful southern plantation. Homeowners enjoy great amenities like a landscaped entrance, green space, and a great location. The subdivision is centrally located in Mandeville near schools, major roadways, retail shopping, and delicious, local restaurants. Residents live within the boundaries of an award winning school district that provides the best public education in Louisiana. Timbercreek is protected and governed by restrictive deeds and covenants in order to maintain the value of real estate and set a standard of integrity for all residents.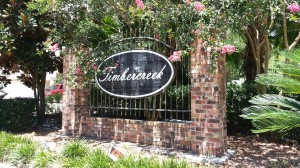 Mandeville, LA Real Estate
Tribute Real Estate offers both buyer and seller representation for those needing assistance in buying or selling a home in Timbercreek.
Timbercreek residents live within the boundaries of the St. Tammany Parish School Board System.  For parents seeking public schools, students would attend Mandeville Elementary School for k-3rd grade. For middle school, students attend Lake Harbor Middle School for 4th-6th grade. Fountainebleau Jr. High is the school for students entering the 7th and 8th grade.  For high school, students attend Fountainebleau High School for 9th-12th grade.  The Mandeville public school district provides one of the best public educations students can receive in Louisiana. For private Mandeville schools, parents have the opportunity to send their kids to numerous different schools like Northlake Christian, St. Paul's, St. Scholastica Academy, Mary Queen of Peace, Lake Castle, and more.
Timbercreek subdivision is located just outside the heart of Mandeville. This location allows for homeowners to enjoy very short commutes to schools, local restaurants, great retail shopping, and major roadways. With Mandeville being a suburban town of New Orleans, there are plenty of delicious, local restaurants in the area like Fazzio's, N'Tini's, and Bistro Byronz. Retail shopping just got better for residents with the recent opening of Whole Foods paired with long term retail locations like Barnes & Noble, TJ Maxx, and American Eagle. Due to the subdivision's entrance on Lonesome Road, residents are very close to major roadways that connect Mandeville like Hwy 59, Hwy 190, and I-12.
Timbercreek subdivision is a place you should consider when looking for homes for sale in Mandeville, LA. The neighborhood is beautifully landscaped with a well maintained entrance and tree lined streets. Timbercreek provides homeowners with dedicated green space, affordable housing, and a great central location. The location grants residents short drives to all nearby destinations. The restrictive deeds and covenants protect residents' real estate investment and upholds a standard of integrity.