Terrabella Homes
Terrabella is a small village community centered around a thriving retail area and green space for residents to enjoy.  The area is a new construction development, and developers began building and selling houses in 2009.  Terrabella offers a unique living opportunity that is very different from standard subdivisions that seem to pop up everywhere.  The village community is very close to I-12 and surrounding areas.  Developers created this design featuring Creole style architecture and centered it around community, ease of walking to restaurants, school, and coffee shops, and the natural beauty of living in south Louisiana with dedicated green space and a lake.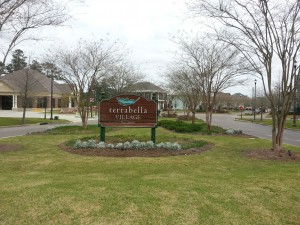 Covington, LA Real Estate
Tribute Real Estate offers both buyer and seller representation for those needing assistance in buying or selling a home in Terrabella.
For Terrabella, the idea is both groundbreaking and traditional. The village is built around a sense of community. Looking back in the past, thriving communities and cities were focused on intimate living, dedicated green space, and a village square with retail shops and restaurants, and that's exactly what the visionaries intended to bring to life.  The plan presents a deviation from the idea of urban sprawl and welcomes the community centric tradition town square model.  The town square even features a premium restaurant and bar called Forks and Corks.
Terrabella is within the boundaries of the school district that funnels into Covington High School. For public schooling, children first attend Covington Elementary for pre-k through 3rd grade. Then they go to Pine View Middle School for 4th-6th grade. Once middle school is completed, students attend William Pitcher Jr. High for 7th-8th grade. Covington High School is for all students entering 9th-12th. For private schools, parents have the option of sending their students to St. Paul's, St. Scholastica Academy, Northlake Christian, Lake Castle Elementary, Christ Episcopal, St. Peters, and more.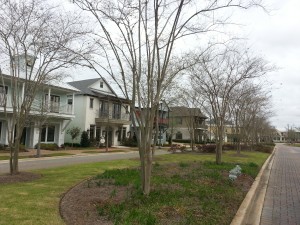 Terrabella prides itself on the sense of community, natural beauty, and ease of walking to shops and restaurants.  The area is in close proximity to I-12 and is a short commute to surrounding shops on hwy 21.  Homes and lots are both for sale to purchase in this new development as well as commercial properties to rent for retail.  Terrabella's layout is strongly influenced by past thriving city layouts, while claiming to be the future of subdivision planning.