Rosedown Homes
Rosedown subdivision is a great neighborhood located just off Sharp Road and backs up to Meadowbrook in Mandeville, LA. The subdivision is named after Rosedown Plantation in St. Francisville, LA. Rosedown provides great amenities like a park with a children's playground, green space, and landscaped areas. Some of the homes in Rosedown even have waterfront views of the swamp like pond in the back of the subdivision. Students attend school in an award winning school district that feeds into Fountainebleau High School. Rosedown is governed by restrictive covenants to uphold the integrity and quality of the subdivision.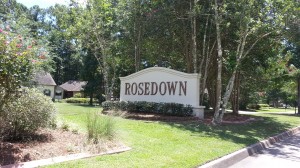 Mandeville, LA Real Estate
Tribute Real Estate offers both buyer and seller representation for those needing assistance in buying or selling a home in Rosedown.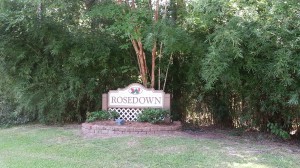 Rosedown students belong to the St. Tammany Parish School Board System. Like stated above, this school district has won many academic achievement awards, parents know their students are learning from the best educators. For elementary classes, parents send their children to Mandeville Elementary School for k-3rd grade. Students then graduate to attend Lake Harbor Middle School for 4th-6th grade. Fountainebleau Jr. High is for all students entering 7th-8th grade, and Fountainebleau High School is for 9th-12th grade. If public schools are not for you, Mandeville/Covington have many private school options. Parents have the opportunity to enroll their kids at Northlake Christian, Cedarwood, Christ Episcopal, St. Pauls, St. Scholastica Academy, Mary Queen of Peace, Lake Castle, and more.
Rosedown's location places residents right in the middle of Mandeville. The neighborhood can easily access most of Mandeville's popular restaurants like Fazzio's, The Lakehouse, Liz's Where Y'at Diner, N'Tini's, and more. Heading west out of the subdivision allows homeowners to enjoy shopping at Whole Foods, Banana Republic, Barnes & Noble, TJ Maxx, and Bed Bath & Beyond. Heading east out of the neighborhood places residents on hwy 59 where they access schools and I-12.
Rosedown is a great place to consider when buying homes for sale in Mandeville LA.  The public school district is rated as one of the best in the state.  Rosedown homeowners enjoy green space, a park, beautifully landscaped entrances, and a children's playground. The neighborhood is in very close proximity to commercial real estate, restaurants, and local stores. Real Estate values are remain constant due to the presence of covenants and deeds restricting specific actions and alterations to property.