Riverwood Homes
Riverwood Subdivision is located off highway 190 service road just south of I-12 and north of Covington Country Club in Covington, LA. Riverwood is bordered by the Tchefuncte River on the west side and Pontchitolawa Creek to the north.  The neighborhood is a very established community dating back to 1964.  The community is made up of 344 homes. Each home sits on large lots with a minimum of a half acre. Riverwood even has waterfront homes to enjoy. Residents are expected to abide by restrictive covenants and deeds to maintain quality and integrity of the subdivision.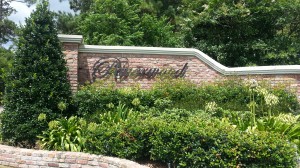 Covington, LA Real Estate
Tribute Real Estate offers both buyer and seller representation for those needing assistance in buying or selling a home in Riverwood.
The subdivision provides Riverwood homeowners with beautiful trees, green space, a private boat launch, a pool, clubhouse, and a kid's playground. The location of Riverwood is one of its best features.  The entrance of the subdivision is located along hwy 190 Service Road, so it is a very short distance from I-12 and The Causeway. South shore commuters exit Fairway Drive in the evenings, which is before the traffic gets backed up by I-12. Riverwood is also very close to Lakeview Hospital and surrounding medical facilities. There are two nearby golf courses and country clubs, Beau Chene and Covington Country Club. With the Tchefuncte River one side of the subdivision, homeowners enjoy beautiful settings, serene views, and access to the river via private boat launch. The neighborhood provides so much to residents that the quality of living is high.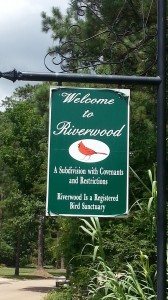 The students of Riverwood live in the Mandeville High School District which is a part of the St. Tammany Parish School Board System. By choosing the public school route, parents enroll their children in Pontchartrain Elementary School for k-3rd grade. Tchefuncte Middle School, which is attached to the elementary school, is for 4th-6th grade. Old Mandeville is home to the Mandeville Jr. High Patriots entering 7th-8th grade. Finally, students entering 9th-12th grade attend Mandeville High School.  Mandeville High School as well as Pontchartrain Elementary have won National Blue Ribbon awards. Private Mandeville and Covington schools include Northlake Christian, St. Paul's (all boys high school), St. Scholastica Academy (all girls high school), Mary Queen of Peace, Lake Castle, and more.
Riverwood is a great place to consider buying a home when looking for homes for sale in Covington LA. These homes are situated on large lots and beautiful, serene views. Residents enjoy great amenities like green space, a private boat launch accessing the Tchefuncte River, and a pool and clubhouse. The school district provides one of the best public educations you can find in Louisiana. The location is great as homeowners experience short commutes to the hospital and major roadways like I-12 and The Causeway.