River Oaks Estates
River Oaks Estates is located along US 190 Service Road just south of Interstate 12 and north of Riverwood in Covington, LA. The subdivision is bordered by Tchefuncte River tributaries on the south and west sides of the neighborhood. The subdivision has been deemed, "A wonderful place to down roots." Homeowners enjoy great amenities like tennis courts, a pool, and a clubhouse. River Oaks Estates is a neighborhood governed by restrictive covenants, so that residents may enjoy a uniform set of standards to uphold the quality and integrity of the neighborhood.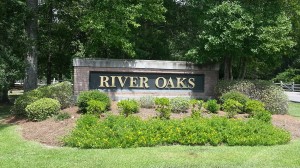 Covington, LA Real Estate
Tribute Real Estate offers both buyer and seller representation for those needing assistance in buying or selling a home in River Oaks Estates.
River Oaks Estates students belong to the Mandeville school district that feeds into Mandeville High School. This school district includes two award winning schools, Mandeville High and Pontchartrain Elementary School, which services young students entering K-3rd grade including T-1. Once students finish elementary school, they head next door to Tchefuncte Middle School for 4th-6th grade. These two school buildings are actually joined together making the transition simple and smooth. Students then travel to Old Mandeville to attend Mandeville Jr. High for 7th-8th grade. Mandeville High School, located along W Causeway Approach near Tchefuncte and Pontchartrain, is for students entering 9th-12th grade. If public schools aren't what you are searching for, private schools are a very popular option as well. Parents have the opportunity to choose from many great schools like Northlake Christian, St. Paul's, St. Scholastica Academy, Mary Queen of Peace, Lake Castle, and more.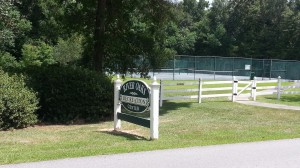 Residents enjoy the comfort and peace that comes with living on larger lots. The neighborhood has many beautiful, serene aesthetics likeponds, green space, and bayous. Beyond the natural beauty, homeowners enjoy using the River Oaks Recreation Center.  The recreation center allows residents to swim, host parties and events, and play tennis.  During the summer, the subdivision offers swim lessons and a swim team for developing swimmers to join. The location of River Oaks homes gives homeowners short commutes to I-12, Lakeview Hospital, and nearby commercial real estate.
River Oaks Estates is a great place to consider living when searching for homes for sale in Mandeville. Residents have a high quality of life as they live in a neighborhood governed by restrictive covenants. The subdivision provides a recreation center for residents to use.  The location allows homeowners to belong to one of the best public school districts in Louisiana. The neighborhood is surrounded by beautiful landscapes and serene views.