Quail Creek Homes
Quail Creek  is a beautifully wooded subdivision located along Highway 1088 and Soult St. in Mandeville, LA east of The Woodlands Subdivision. The neighborhood consists of 457 single family homes, two beautiful ponds,  a pool, clubhouse, soccer field, baseball diamond, a playground, and a thriving community life. This subdivision is located in a school district that has won many national awards, so students receive one of the best public educations in Louisiana. Quail Creek is only a short commute from major roadways like I-12 and Hwy 190. There are many great retail stores, local attractions, and delicious cuisine nearby. The neighborhood boasts a thriving community life with multiple community events planned throughout the year. Quail Creek is protected and governed by restrictive deeds and covenants in order to uphold a uniform standard of quality and integrity for all residents.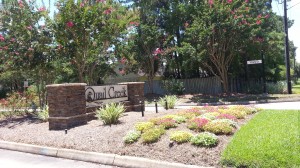 Mandeville, LA Real Estate
Tribute Real Estate offers both buyer and seller representation for those needing assistance in buying or selling a home in Quail Creek.
Children and teenagers of Quail Creek live within the boundaries of the St. Tammany Parish School Board System. They belong to the Mandeville school district that feeds into Lakeshore High School. Students attend both Marigny and Magnolia Trace Elementary School for k-3rd grade. After elementary school is completed, students entering 4th-6th grade attend Mandeville Middle School. The next school is Monteleone Jr. High for those in 7th-8th grade. Lastly, students finish their journey at Lakeshore High School. The Mandeville public schools pride themselves in being one of the best public educations in Louisiana due to the amount of academic achievement awards won. If parents desire to send their kids to a private school, they have the option to send their kids to Northlake Christian, St. Paul's, St. Scholastica Academy, Mary Queen of Peace, Lake Castle, and many more.
Quail Creek subdivision boasts many great amenities and community life for residents. All residents can enjoy using the community pool (May-November) and clubhouse. The clubhouse is available to rent for hosting parties and events. Parents and kids can be seen playing around on the soccer and baseball fields as well as the tennis courts. There are two large ponds, so families may enjoy the serene views or feeding the ducks and fish. Quail Creek also provides a playground and jungle gym for kids to enjoy. The community life is very active with multiple events throughout the year. Events include: Christmas Breakfast, Children's Mardi Gras Parade, Easter Egg Hunt, Independence day Pool Party, and a Spring Garage Sale.
Quail Creek is an amazing subdivision to consider when searching for homes for sale in Mandeville, LA. The residents enjoy all the great amenities the subdivision has to offer such as a pool, tennis courts, ball field, and a playground. There is plenty of green space and natural beauty to enjoy with two large ponds. Homeowners belong to an award winning school district. The subdivision is in a great location as it is close to schools, major roadways, and local destinations including attractions like Pelican Park, great retail, and delicious restaurants. Quail Creek strives to create a relaxable, enjoyable environment to raise a family and to cultivate a thriving community life for residents. The integrity and quality is maintained through restrictive covenants and deeds required for all homeowners.