Parc Place Homes
Parc Place is a small, quaint subdivision located along Sharp Road between west of Fox Run Estates in Mandeville, LA. The neighborhood consists of just one main street, but the subdivision offers homeowners large, wooded lots to preserve privacy and promote serenity. Many of these spacious homes are tucked away behind majestic pine trees and greenery. There are still wooded lots available for sale for potential builders. Residents of Parc Place live in a school district that has won awards for academics. With a location along Sharp Road, homeowners are just minutes away from their favorite stores and restaurants. Your real estate investment is sure to be protected by the neighborhood's restrictive deeds and covenants created to preserve the value of real estate and restrict specific actions of homeowners.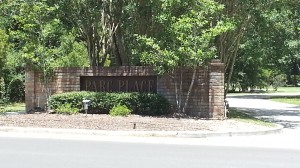 Mandeville, LA Real Estate
Tribute Real Estate offers both buyer and seller representation for those needing assistance in buying or selling a home in Parc Place.
Parc Place students attend feeder schools that lead into Fountainebleau High School. Schools in Fountainebleau's district are recognized as National Blue Ribbon schools. For elementary school, students begin at Mandeville Elementary School for K-3rd grade. Lake Harbor Middle School teaches students entering 4th-6th grades. Fountainebleau Jr. High and Fountainebleau High School are incredible schools for teenagers in 7th-12th grade, and they are located right next to each other. Even though the best public education is nearby, many parents still decide to enroll their students in private schools like Northlake Christian, St. Paul's (all boys), St. Scholastica Academy (all girls), Mary Queen of Peace, Lake Castle, and more.
Parc Place's location along Sharp Road is very ideal because it is only minutes from stores, restaurants, and highways. In Mandeville, there is a great blend of national brands and local, small businesses that make shopping in the area so special. Big retail stores include Whole Foods, Walmart, Banana Republic, American Eagle, and Fresh Market.  The city is only 35 miles from New Orleans, so good food is everywhere! Some of the popular local restaurants are Liz's Where Y'at Diner, Coffee Rani, Nuvolari's, Fazzio's Restaurant, N'Tini's, and The Lakehouse. Causeway Bridge commuters really enjoy a location this close to Hwy 190 and N Causeway Blvd.
Parc Place, in Mandeville, should be considered when looking for homes for sale. The location places residents in an incredible school district known for great academics. The area is very safe and many homes are hidden from the street by trees and green space. These homes are situated on large lots. The location along Sharp Road allows for residents to enjoy such short drives to most desirable destinations. The value of your real estate invested is secured by restrictive covenants and deeds established by the homeowners association.