Lakeview and Lake Vista, Orleans Parish,
Louisiana Homes and Condos
Search Results Updated Daily
The Lakeview and Lake Vista areas of New Orleans are shining examples of the resilience of New Orleanians.  These areas have seen significant redevelopment in both residential and commercial real estate since hurricane Katrina.  Not only have these two areas rebuilt quickly, but they have done so with significant improvements to their previous conditions.  Lakeview and Lake Vista are seeing vast improvements to their infrastructure; this is most evident with road construction on streets such as Fleur de Lis Dr.  These areas  of New Orleans are shaping up to be one of the most desirable and impressive areas of the city.  Tribute Real Estate's top tier real estate agents thrive in representing sellers or buyers in the Lakeview and Lake Vista areas of New Orleans.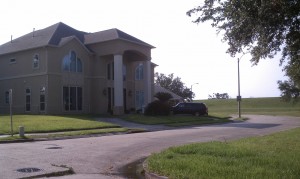 Search Lakeview and Lake Vista Homes and Condos Here ↓