Old Mandeville Homes
Old Mandeville is the historic district within Mandeville, LA, a suburb along the northshore of New Orleans.  The area encompasses property and homes on Lake Pontchartrain up to Hwy 190 and Galvez on the west side to Jackson Ave on the east. This land was officially bought and developed in 1834 by Bernard Xavier de Marigny de Mandeville. Old Mandeville has plenty of historical residential and commercial real estate still standing today from long ago.  This historic district has serene views, small town feel, incredible community, and a high quality of life. With Lake Pontchartrain bordering one side, many residents experience the best views from their waterfront homes.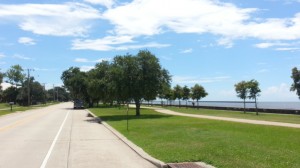 Mandeville, LA Real Estate
Tribute Real Estate offers both buyer and seller representation for those needing assistance in buying or selling a home in Old Mandeville.
Old Mandeville student residents attend schools in the Mandeville High School district. Mandeville High School is a national blue ribbon school. For public school enrollment, parents send their children to Mandeville Elementary School or Woodlake Elementary School for k-3rd grade pending on location of residence. Students either attend Tchefuncte Middle School or Lake Harbor Middle for 4th-6th grade, again the location of residence determines the school. Mandeville Jr. High, which is located within the historic district, teaches students in 7th-8th grade. Mandeville High School accommodates all students in 9th-12th grade. For private Mandeville and Covington schooling options, parents have the opportunity to enroll their students in Northlake Christian, Cedarwood, St. Paul's, St. Scholastica Academy, Mary Queen of Peace, Lake Castle, Christ Episcopal, and more.
There are plenty of great local attractions that make living in Old Mandeville so special. Residents can bike or walk along the Lakefront and enjoy dining or a drink on the balcony at Rips, The Lakehouse, or Barley Oak while watching a sunset as it glistens off the water. Many of the schools are located within the historic district. Homeowners enjoy the summer breeze coming off the lake as well as the beautiful, serene views of Spanish moss dangling from large oak trees. At each end of the Lakefront, there is a playground for kids to have fun. The Pontchartrain Yatch Club is also located along the Lakefront and it is available for rent for private parties and events.
When looking for homes for sale in Mandeville, the historic district is a wonderful place to consider. Perhaps the best part of living in Old Mandeville is the small town charm. There are plenty of great restaurants and commercial real estate properties scattered throughout the historic district, so nearly every place is within walking distance. You can experience the most calming sunsets out on the lakefront. Residents belong to one of the best public school systems in the state. The community involvement, outdoor lifestyle, and beautiful views allow residents of the historic district of Old Mandeville to enjoy such a high quality of life.