Metairie, LA
Metairie is a major suburb of New Orleans, Louisiana.  It is an un-incorporated township, does not elect a mayor or city council, and is governed by the Jefferson Parish Council.  Metairie is located on the South shore of Lake Pontchartrain just west of New Orleans and East of Kenner.
As Metairie developed improvements to its drainage and roadways, the area continued to rapidly gain new residents and commercial activity.  The area experienced a significant increase in population and real estate development beginning in the 1950's as more families and businesses moved out of New Orleans proper.
The longest bridge in the world, The lake Pontchartrain Causeway, connects Metairie to St. Tammany Parish.  The first span of the bridge was completed in 1956 with a second span opening in 1969.  The Causeway provides access to an average of 42,000 vehicles each day,   and enables many residents of St. Tammany Parish to easily commute to Metairie and New Orleans.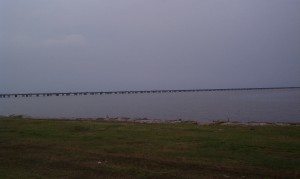 Metairie homes for sale range greatly from luxurious mansions to diverse neighborhoods, subdivisions and gated communities.  Metairie also offers a wide range of condominiums for sale that are situated in small developments to larger mid-rise buildings overlooking the lake.  Many beautiful homes and neighborhoods are located throughout Metairie from the lakefront areas along Lake Pontchartrain to Old Metairie around Metairie Road.  Homes along the lakefront enjoy access to the various parks, boat launches and paved paths that stretch along the lake.  Old Metairie  is hosts the Metairie Country Club and is one of the oldest and most beautiful areas of the Metairie real estate market.
Metairie's main commercial district is the area surrounding the Veterans Memorial Blvd and Causeway Blvd. intersection. Various professional office buildings, shopping centers and Lakeside Mall are located throughout Metairie's commercial epicenter.  Metairie Road is another great area for shopping, and offers award winning restaurants, antique stores and boutiques.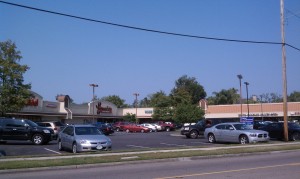 There are ample parks located throughout Jefferson Parish and Metairie which add value to the family that enjoys outdoor recreation. Lafreniere Park, Metairie's largest outdoor recreational area is a beautiful 150 acre park located between Veterans Memorial Blvd and West Napoleon Ave.  Other parks and playgrounds in Metairie include Lakeshore Playground, Girard Playground, LaSalle Park, Cleary Playground, Bright Playground, Pontiff Playground in Old Metairie and the Bonnabel park/dog park/boat launch and pier.
The real estate sub-markets within Metairie include Bucktown, Old Metairie, Lafreniere, Jefferson Heights, Ridgelake, Ponchartrain Shores, Bridgedale, Westgate, Metairie Terrace, and Metairie Lakefront.