Lochmere Homes
Lochmere is a small subdivision located along Sharp Road near Audubon Lake in Mandeville, LA. These spacious, luxurious homes are situated on large lots. The neighborhood provides homeowners with plenty of green space featuring beautiful, majestic trees, a well maintained and landscaped entrance, updated signage, and peace of mind that comes with living in a safe community. Student residents attend schools in an award winning school district. The location puts residents only minutes away from their favorite local restaurant and retail stores. These homeowners can rest assured knowing that their investment into real estate is protected by restrictive covenants and deeds initiated by the homeowners association.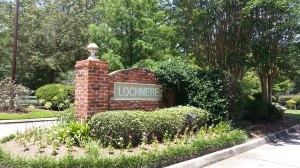 Mandeville, LA Real Estate
Tribute Real Estate offers both buyer and seller representation for those needing assistance in buying or selling a home in Lochmere.
The students of Lochmere attend schools that feed into Fountainebleau High School. Mandeville school districts are not only the best in St. Tammany, but in all of Louisiana as well! For public schooling, students begin their journey at Mandeville Elementary School for K-3rd grade. Once elementary school is completed, then students attend Lake Harbor Middle School for 4th-6th grades. Fountainebleau Jr. High and Fountainebleau High School are premier schools for teens in 7th-12th grade. If public schooling is not for you, there are still many options for you to choose for private schooling like Northlake Christian, St. Paul's (all boys high school), St. Scholastica Academy (all girls high school), Mary Queen of Peace, Lake Castle, and more.
The location not only allows homeowners to live in an award winning public school district, but also to live near amazing restaurants, commuter highways, and retail shopping. Mandeville is only 35 miles from New Orleans, so you know that good food is just around the corner here. Some of the local favorites include Liz's Where Y'at Diner, Rips on the Lake, Bisto Byronz, Barley Oak, and Fazzio's. Mandeville provides a great blend of small businesses with national brands like Whole Foods, Banana Republic, and TJ Maxx to make a thriving economy. Outside of eating and shopping, other nearby destinations include the Mandeville Lakefront, Franco's Athletic Club, Pelican Athletic Club, and the Movie Tavern. Residents enjoy short drives to major roadways like the Causeway Bridge, Hwy 59, and Hwy 190.
Lochmere is a wonderful neighborhood to consider when looking for homes for sale in Mandeville, LA that provide privacy, green space, and an incredible school district. The location makes the neighborhood easily accessible for commuters using Hwy 190, the Causeway, and I-12. Residents enjoy short commutes to all their favorite local restaurants and shops. The value of real estate is protected by restrictive covenants, and these covenants also govern the actions and integrity of the neighborhood, so that all residents experience a high quality of life.