Laurelwood Homes
Laurelwood is a subdivision located along Lonesome Road north of Greenleaves in Mandeville, LA. This beautiful neighborhood has wooded lots with majestic trees, green space, community parks, and a landscaped entrance. The subdivision is centrally located in Mandeville as it is very close to schools, major highways, retail shopping, and local restaurants. Residents live in the boundaries of an award winning school district that provides the best public education students can receive in Louisiana. Laurelwood boasts a thriving community that is protected and governed by restrictive deeds and covenants to maintain, and hopefully increase, the value of real estate and set a standard of integrity for all residents to abide by.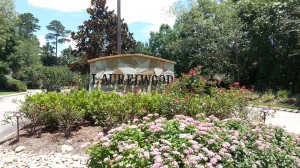 Mandeville, LA Real Estate
Tribute Real Estate offers both buyer and seller representation for those needing assistance in buying or selling a home in Laurelwood.
Laurelwood student residents belong in the Fountainebleau High School district.  For parents wanting to enroll students in public schools, parents first enroll students at Mandeville Elementary School for k-3rd grade. Then Lake Harbor Middle School is next, which teaches 4th-6th grade. Students then attend Fountainebleau Jr. High for 7th-8th grade, and Fountainebleau High School for 9th-12th grade. This public school district has won awards for academic achievements and is nationally recognized. Private schooling remains a popular choice for Mandeville families, so if that is what you are looking for, here is a list of a few good ones to look into for this area: Northlake Christian, Cedarwood, St. Pauls, St. Scholastica Academy, Mary Queen of Peace, Lake Castle, and more.
The location of Laurelwood is ideal as it is very close to schools, local restaurants, major highway infrastructure, and great retail shopping. There are many great retail giants such as Whole Foods, American Eagle, and Gap as well as numerous small local boutiques in Chenier Marketplace and surrounding areas. With Mandeville located only 35 miles from the heart of New Orleans, you are sure to find many delicious local restaurants in the area like N'Tini's, Mattina Bella, Fazzio's Restaurant, Broken Egg Cafe, and Bistro Byronz. The subdivision is only a short distance from major roadways like Hwy 59, Hwy 190, The Causeway Bridge, and I-12. All roads are very easily accessible from the entrance of the neighborhood.
When looking for homes for sale in Mandeville, Laurelwood is a great place to consider. The subdivision is full of wooded lots and green space. The neighborhood provides a community park equipped with a playground, picnic tables, and an open field for families and kids to play. The students attend schools that have been awarded national honors for academic achievements. The location allows for short commutes to schools, roadways, shopping, and delicious local restaurants. The value of real estate and integrity of homeowners is maintained through restrictive deeds and covenants.