Highway 21 Road Construction's Impact on Real Estate
The widening of the highway 21 bridge over the Tchefuncte River in Covington, Louisiana from two lanes to four lanes with a median has been an ongoing process for the past year and a half. The original estimated completion time was set for around July 2016. The expansion will increase traffic flow dramatically for those traveling to the St. Tammany Parish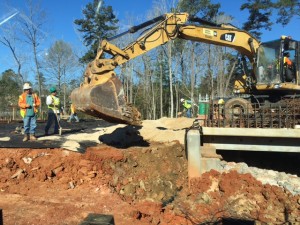 Hospital and nearby medical facilities, downtown Covington, Interstate 12, and nearby shops. Any sort of construction can make nearby homeowners on edge, but this expansion will positively affect the commercial real estate market and homes for sale in Covington, LA once completed. This increased traffic flow will dramatically improve the accessibility to commercial and residential homes in along Hwy 21.
Short Term Effect
In the short term, the effect the expansion has on the surrounding areas real estate value is troubling, but in the not so distant future, the expansion can only improve both the commercial and residential real estate market in Covington, LA by providing easier access to offices and a shortened commute time. For now, traffic seems to only get worse and worse causing many to avoid traveling this tradition route. While people choose to drive alternative routes, commercial business properties are losing exposure and regular traffic to business because drivers don't want to deal with the hassle. For the residential market, Covington homeowners fear the values of their homes are decreasing while they experience more traffic around subdivisions. All fears will be put to rest once the construction is completed as the real estate market will improve.
Long Term Benefits
Very soon commercial properties will begin to experience an ease of traffic flow to and from their businesses as the second bridge construction is completed. Nearby subdivisions, like Terrabella, Flower Estates, and Old Landing will experience less waiting time in traffic after a long day at work. St. Tammany Parish Hospital's patients and visitors will be able to get to the hospital on time. The new bridges will be essential to decreasing traffic flow time after schools let out. Also, the streets will allow for traffic to flow easily around services put on by First Baptist Church of Covington. The convenience that comes with improved traffic flow generally increases surrounding home values.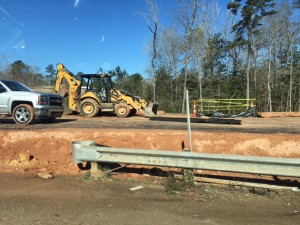 The completion of the bridges will ultimately lead to an improved real estate market for the surrounding areas. Once completed, the bridges will significantly decrease travel time from downtown Covington to I-12, which in turn increases the demand for commercial properties and houses for sale in Covington, LA because of the accessibility. The decreased commute times will not only restore regular traffic flow, but increase traffic flow to optimize exposure for commercial properties and allow nearby residents to get home quicker to spend more time relaxing with loved ones.