Covington Country Club Homes
Covington Country Club Estates is a well established neighborhood located just off of Highway 190 south of I-12 next to Beau Chene.  Covington Country Club was first established in 1954 as the first nine hole golf course and clubhouse on the north shore.  Since then, the Covington Country Club real estate has doubled in size and the neighborhood now resides on 145 acres of land along the east bank of the Tchefuncte River.  This beautiful subdivision and country club features an 18 hole golf course, golf pro shop, clubhouse, tennis courts, green space, a pool and patio, ponds, and access to the Tchefuncte River via boat launch.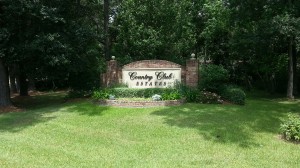 Covington, LA Real Estate
Tribute Real Estate offers both buyer and seller representation for those needing assistance in buying or selling a home in Covington Country Club.
Covington Country Club residents live in the Mandeville School District and attend schools that feed into Mandeville High School. Mandeville High School, which is a national blue ribbon school, provides one of the best public educations available in Louisiana. Before high school though, parents first send their children to Pontchartrain Elementary School for k-3rd grade. Pontchartrain's neighbor, Tchefuncte Middle School, teaches grades 4th-6th. Students travel across town to Old Mandeville, where students attend Mandeville Jr. High for 7th-8th grade. Students entering 9th-12th grade enroll into Mandeville High School. For private schools in Mandeville/Covington, parents have the option of choosing Northlake Christian, St. Paul's (all boys high school), St. Scholastica Academy (all girls high school), Mary Queen of Peace, Lake Castle, and more.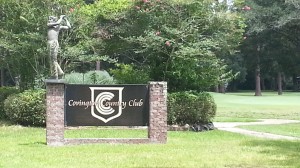 The country club allows homeowners to enjoy luxurious living in an established neighborhood.  Members of the club have the opportunity of unlimited golfing and to access all areas of the club's facilities (pool, tennis courts, patio, etc.).  The Club house ballroom and event center hosts numerous events each year ranging from birthday parties to class reunions to weddings and receptions.
Covington Country Club is a great place to consider when searching for homes for sale in Covington.  Homeowners belong to one of the best public school districts in the state and they enjoy incredible amenities provided by the country club like golf, tennis courts, pool, patio, and a clubhouse. The subdivision is very established and proven to be a stable place to invest in living.