Century Oaks Homes
Century Oaks is a small, established subdivision located along Sharp Road across the street from Westwood Estates in Mandeville, LA. This beautifully, wooded neighborhood is full of majestic trees and green space. The location of Century Oaks allows for residents to experience short commutes to nearby retail shopping, local restaurants, major roadways, and Lakeview Hospital & surrounds medical facilities. Residents belong to an award winning public school system, so parents may rest assured that your students are receiving the best public education in Louisiana. Century Oaks is governed and protected by restrictive deeds and covenants in order to maintain the value of real estate and create a standard of integrity and ethics for all homeowners to live by.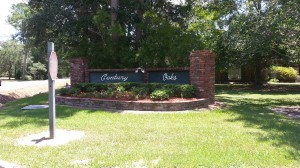 Mandeville, LA Real Estate
Tribute Real Estate offers both buyer and seller representation for those needing assistance in buying or selling a home in Century Oaks.
Century Oaks students live in the Mandeville School District which is a part of the St. Tammany Parish School Board.  For a public school education, parents would send their children to Mandeville Elementary School for k-3rd grade. Once completed, students would then attend Lake Harbor Middle School for 4th-6th grade. Fountainebleau Jr. High is for students who entering 7th or 8th grade. Teens end their journey at Fountainebleau High School, which teaches 9th-12th grade. Even though the Mandeville school district has won many awards, some parents still prefer private schools. Thankfully, Mandeville has many great, private schools in order to accommodate like Northlake Christian (preK-12th co-ed), St. Paul's (8th-12th, all boys), St. Scholastica Academy (8th-12th, all girls), Mary Queen of Peace (preK-7th), and Lake Castle (preK-8th) just to name a few.
The location of Century Oaks is great because it is in very close proximity to all public schools stated above, local restaurants, important roadways and commercial retail shopping centers. Mandeville has a great blend of large, nationwide stores like Whole Foods, American Eagle, Barnes & Noble, and Banana Republic and small business operations like the boutiques in the marketplace at Chenier. Delicious local is easy to find in Mandeville. Some of the more popular restaurants include N'Tini's, Rips on the Lakefront, The Lakehouse, Fazzio's Restaurant, and the Rusty Pelican. Sharp Road gives homeowners easy access to Hwy 59, Hwy 190, The Causeway Bridge, and I-12.
Century Oaks is a subdivision to consider when searching for homes for sale in Mandeville, LA. The subdivision provides plenty of desirable benefits. The location puts homeowners very close to award winning schools, delicious local restaurants, major roadways for commutes, and great retail shopping. The lots are bigger than the market average, and the lots are full of majestic trees and green space.  Century Oaks is governed by restrictive covenants, so that real estate values remain constant and the integrity of homeowners is upheld.