Brady Island is a beautiful, exclusive subdivision located along Highway 21 just north of Madisonville Proper in Madisonville, LA. The neighborhood boasts luxurious homes on large lots. Some of the homes are waterfront properties with direct access to the Tchefuncte River. Brady Island is a very wooded neighborhood providing homeowners with majestic, serene views and green space. The Tchefuncte River is the border on the east side of the subdivision, so homes along the Tchefuncte River can experience views of Cypress trees draped with Spanish Moss along the banks of the river while boaters pass by. Brady Island is governed by restrictive deeds and covenants in order to preserve a uniform standard of quality and integrity that is required of all homeowners and residents.
Madisonville, LA Real Estate
Tribute Real Estate offers both buyer and seller representation for those needing assistance in buying or selling a home in Brady Island.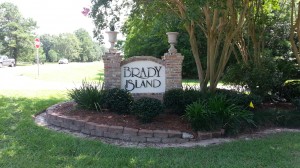 Brady Island residents live within the boundaries of St. Tammany Parish School Board and attend schools that feed into Mandeville High School. Children entering K-1st grade would attend Madisonville Elementary and Lancaster Elementary for 2nd-5th. Madisonville Junior High services all students entering 6th-8th grade. Students then head to Mandeville High school for 9th-12th grade. For private Mandeville/Covington schools, parents have the option to enroll their children at Lake Castle, Christ Episcopal, Cedarwood, Mary Queen of Peace, Northlake Christian, St. Paul's, St. Scholastica Academy, and more.
The location of Brady Island is perhaps one of the best aspects of living in the neighborhood. Brady Island is very secluded, quiet, and peaceful, but the subdivision is not far from major roadways, great retail shopping, and local restaurants. The amount of green space and beautiful trees act as a buffer from the busyness of commercial real estate and vehicles. Nearby retail shops include Target, Sam's Club, and Academy. There are plenty of amazing local restaurants like Bacobar, Keith Young's Steakhouse, and Friends Coastal Restaurant. Local attractions consist of Hollywood Stadium 14 Movie Theater, Madisonville waterfront, and Elevation Station Trampoline Park. Brady Island is also close to major roadways such as I-12, Hwy 22, and Hwy 21.
Brady Island is a great place to consider when searching for homes for sale in Madisonville, LA. The neighborhood is quiet, serene, and secluded without sacrificing the convenience of being 1 mile from local destinations. Homeowners enjoy larger than market average lots. Some of the homes in Brady Island are Tchefuncte River waterfront homes. There is plenty of green space with beautiful, majestic pine, oak, and cypress trees. The quality and integrity of the subdivision is upheld by restrictive deeds and covenants.