Black River Estates Homes
Black River Estates is a beautiful subdivision located just off of Highway 22 in Madisonville, LA.  The neighborhood is situated just northwest of the heart of Madisonville. Black River Estates, not to be confused with Black River Forest, has gorgeous green space filled with large Pine trees and Oak trees with Spanish Moss hanging from the limbs. Each home is situated on a lot that is much bigger than the market average, so homeowners enjoy peaceful, serene settings without the disturbance of close neighbors. Residents belong to an award winning public school district that offers one of the best public educations you can get in Louisiana. Black River Estates is protected and governed by restrictive deeds and covenants in order to uphold a uniform standard of quality and integrity for homeowners.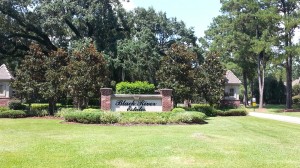 Madisonville, LA Real Estate
Tribute Real Estate offers both buyer and seller representation for those needing assistance in buying or selling a home in Black River Estates.
Homeowners of Black River Estates are in the boundaries of the St. Tammany Parish School Board. Parents seeking public education would send their kids to Madisonville Elementary for K-1st grade, Lancaster Elementary for 2nd-5th grade, Madisonville Junior High for 6th-8th grade, and lastly, students complete their journey at Mandeville High school for 9th-12th grade. For parents seeking to send their students to private elementary schools, parents can choose to send their kid(s) to Lake Castle, Christ Episcopal, Cedarwood, Mary Queen of Peace, Northlake Christian, and more. There are great private high schools in the area like Northlake Christian, St. Paul's, or St. Scholastica Academy.
The location of the subdivision puts homeowners right outside the heart of Madisonville. This location gives potential buyers the opportunity to live in private, peaceful settings, without sacrificing the convenience of short commutes to nearby commercial real estate. In Madisonville, residents are only a short drive from great restaurants like Morton's Seafood, Keith Young's Steakhouse, and Friend's Coastal Restaurant. Abita Roasting Co. provides amazing coffee and incredible views of the Tchefuncte River as patrons enjoy coffee in the courtyard or on the patio deck. Madisonville is built around the boating community, so boaters have the ability to access water by housing their boats in private marinas or public boat launches at the end of Main St. (1077) or on Hwy 22 on the other side of the Madisonville Bridge.
Black River Estates is a great subdivision to consider when looking for homes for sale in Madisonville. The neighborhood is in a great location not far from Madisonville and belongs to an incredible award winning school district. Homeowners enjoy larger than market average lots with plenty of green space complete with beautiful, large trees and well landscaped entrances. Black River Forest Estates is governed by restrictive deeds, so that the quality and integrity of the neighborhood is maintained.