Audubon Lake Homes
Audubon Lake is a beautiful subdivision located along Sharp Road north of The Lakes subdivision in Mandeville, LA. The subdivision was established in the 1980's, and now consist of over 80 homes. Along the backside of the neighborhood is a small lake that is home to many different species of beautiful wildlife. Many residents in Audubon Lake have waterfront homes with gorgeous views of enchanted green space and majestic trees that promote tranquility, serenity, and peace of mind. The residents are within the boundaries of an award winning school district, so students learn from some of the best teachers in Louisiana. The neighborhood is also centrally located near schools, major highways, retail shopping, and local restaurants. Audubon Lake is governed by restrictive covenants and deeds in order to maintain the value of real estate and to establish a standard of integrity for all residents.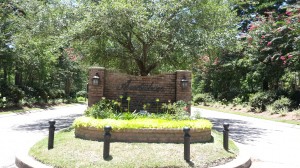 Mandeville, LA Real Estate
Tribute Real Estate offers both buyer and seller representation for those needing assistance in buying or selling a home in Audubon Lake.
Kids and teens of Audubon Lake belong to the St. Tammany Parish School Board System. This district has won many national awards for academic achievement, so parents may rest assured knowing that their children are learning from the best. If parents are wanting to send their kids to public schools, grades k-3rd start at Mandeville Elementary School. The next stepping stone for your academic achievers is Lake Harbor Middle School, which teaches grades 4th-6th. Students then attend Fountainebleau Jr. High for 7th-8th grade and Fountainebleau High School for 9th-12th grade. Mandeville has many private school options ranging in all grades and educational preferences such as Northlake Christian, St. Paul's, St. Scholastica Academy, Mary Queen of Peace, Lake Castle, and more.
Residents love the location of Audubon Lake. The location places homeowners right in the heart of Mandeville very close to public schools, local restaurants, major streets, and retail shopping at big chain stores & local boutiques. Nearby is one of Mandeville's major shopping hubs, which includes stores like American Eagle, Whole Foods, TJ Maxx, and Banana Republic as well as numerous small, local boutiques and retail stores. Great food is very easy to come by in Mandeville. Some of the top places to eat include Liz'sWhere Y'at Diner, N'Tini's, Trey Yuen, Nuvolari's, Fazzio's Restaurant, and Bistro Byronz. With the subdivision located along Sharp Road, major roadways like Hwy 59, Hwy 190, The Causeway Bridge, and I-12 are all very near and accessible.
When you are considering homes for sale in Mandeville, Audubon Lake is a great option to look into. These affordable homes are nestled between beautiful, majestic trees, and many of these homes include waterfront views along the back side of the subdivision. The area is homes to various different species of wildlife. The location allows for homeowners to enjoy short drives to all desirable destinations in the area. The schools have won awards for many academic achievements. Students learn from some of the best educators in Louisiana. Most importantly, your real estate investment is protected by restrictive deeds and covenants, which are aimed at maintaining the value of all real estate in the neighborhood.